Rust-x VCI anti-rust film
contact us
Company Name: Suzhou Yiyang Protective Packaging Materials Co., Ltd. Tel: 0512-57562239
Mobile number: 13962612239
Contact: Liu Xiaodong
Email: 13962612239@163.com
Company website: http://www.yyfhbz.vip.yiqibao.com
Address: Room 1038, Hall 6, Zhengtailong International Equipment Purchasing Center, No. 1288 Chengbei Middle Road, Yushan Town, Kunshan City
Rust-x VCI anti-rust film
Home
> Rust-x VCI anti-rust film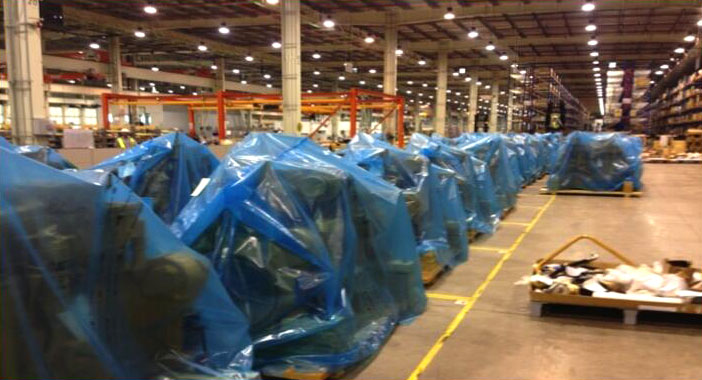 Vapor anti-rust film VCI-702
product description:
Product shape: sheet, roll, tube, bag, flat pocket, three-dimensional bag
Membrane: original polymer and patented VCI blend
Product Skills: SMP accelerates metal surface passivation skills
Product appearance: blue, yellow, bright or green
UV protection: up to 5 years
RustX VCI gas phase anti-rust film is made of special high-strength polymer with high brightness and excellent mechanical properties such as tensile strength. The RustX rust preventive film is formed by kneading in a single layer or double layer, and has excellent oxidation resistance and puncture resistance.
SMP skills:
The patented VCI gas phase anti-rust technology accelerates the passivation of metal surfaces and plays a vital protective role in the automotive, aerospace, engineering and heavy metals industries.
SMP Skills VCI Vapor Phase Rust can attack chemical reactions in just a few seconds and continue for up to 15 years (old industry standard: 6 to 8 hours VCI begins to attack chemical reactions), VCI will quickly immerse into the metal surface when the goods are packaged Protection.
20% of the VCI components evaporate within 6 hours, and the remaining 80% of the VCI components will be completely consumed within 15 years. One part of the parts in the anti-rust film for 6 hours, the VCI contained in the anti-rust film is condensed on the metal surface in a large area. This is a typical case of rapid moisture and VCI seizures, neutralizing the metal to make the product long-lasting rust-proof.
pH neutralization
VCI gas phase rust prevents the pH in the package from changing to 8-9, which is alkaline. The alkaline environment greatly reduces the possibility of rust. The red litmus solution was changed to blue or green 8-9 pH within 1 minute of VCI neutralization of the package environment.
Additive
RustX additives are approved by REACH and are applicable to the ROHS Restriction of Substances Directive. All additives are produced under chemical supervision.
Nature unit/value experiment method
Elongation MD 425-515% ISO 527-3
Elongation CD 650-800% ISO 527-3
WVTR 0.54±0,1(g/(m2*d))DIN 53122 t2 (water vapor transmission coefficient)
Density 920-940 kg/m3 ISO 1183
Accounting thickness 120μm micrometer
Drop hammer: puncture resistance 585 g ISO7765-1
Tensile strength MD 145kg/sq cm ASTMD882-02
Tensile strength CD 118kg/sq cm ASTMD882-02
Product storage:
Store the products using the gas phase anti-rust film in a cool and dry place. It is covered or in the warehouse. It will not be exposed to direct sunlight, rain, moisture and acidic environment. It can be rust-proof for 24 months.
VCI 702 is used to package smaller parts. This gas phase rust-proof flat bag contains patented SMP skills. VCI gas phase rust-proof chemicals prevent metal products from rusting. This gas phase rust-proof flat bag can reduce the wear between parts, and the color is easy to investigate.
Anti-rust period: 1 year
Thickness: 75-500μm (75μm/100μm)
Size: Width: 2''-200''
Length: can be customized
Color: blue, yellow, bright color (can print 8 colors)