Rust-x VCI anti-rust powder
contact us
Company Name: Suzhou Yiyang Protective Packaging Materials Co., Ltd. Tel: 0512-57562239
Mobile number: 13962612239
Contact: Liu Xiaodong
Email: 13962612239@163.com
Company website: http://www.yyfhbz.vip.yiqibao.com
Address: Room 1038, Hall 6, Zhengtailong International Equipment Purchasing Center, No. 1288 Chengbei Middle Road, Yushan Town, Kunshan City
Rust-x VCI anti-rust powder
Home
> Rust-x VCI anti-rust powder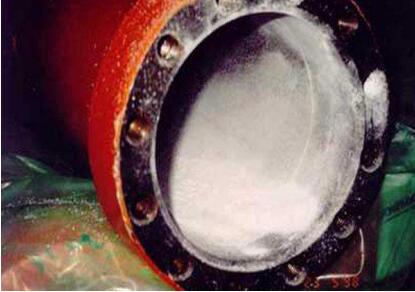 product description:
Corrosion maintenance of boilers, pressure vessels, heat exchangers, and other refinery equipment is a daunting task. They require dry and movable maintenance without affecting the heat or heat transfer of the equipment and maintaining the hollow interior surface from corrosion.
Spray or atomize the VCI4201 vapor phase rust preventive powder into the hollow parts placed in the lying position by applying air spray, compressed air or rust-proof powder inside. The gas phase corrosion inside the parts inhibits the gradual transpiration of the powder, providing long-term corrosion maintenance in areas that are difficult to reach. At this point, it is important to form a sealed environment as much as possible. The VCI gas phase rust preventive crystalline powder conforms to the MIL-I-22110 standard.
feature of product:
Maintain a wide range of metals such as: copper, lead, tin, iron, galvanizing, etc.
Anti-rust period continues for 36-48 months depending on the degree of sealing
Also maintain hard-to-reach areas such as drill holes, cracks, etc.
Operation and application
Meet environmental requirements
Contains no risky chemical ingredients such as nitrites, phosphates, silicates, etc.
VCI vapor phase rust layer can self-compensate when the package is opened for viewing or other purposes need to be sealed from the head
Applications:
Because it is a powdery shape, it is easy to atomize and cover areas that are difficult to reach.
The product can be placed in the heat exchange equipment tube or in a hollow equipment that requires anti-corrosion maintenance.
The inside of the equipment is saturated with VCI gas phase anti-rust molecules, and these molecules are continuously and continuously increased until the equipment is used to flush the anti-rust powder.