Rust-x VCI gas phase anti-rust sticker
contact us
Company Name: Suzhou Yiyang Protective Packaging Materials Co., Ltd. Tel: 0512-57562239
Mobile number: 13962612239
Contact: Liu Xiaodong
Email: 13962612239@163.com
Company website: http://www.yyfhbz.vip.yiqibao.com
Address: Room 1038, Hall 6, Zhengtailong International Equipment Purchasing Center, No. 1288 Chengbei Middle Road, Yushan Town, Kunshan City
Rust-x VCI gas phase anti-rust sticker
Home
> Rust-x VCI gas phase anti-rust sticker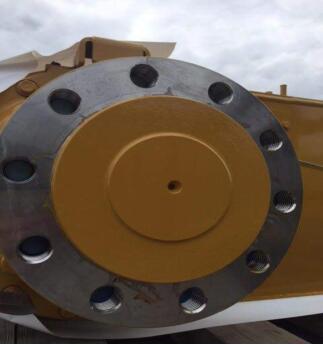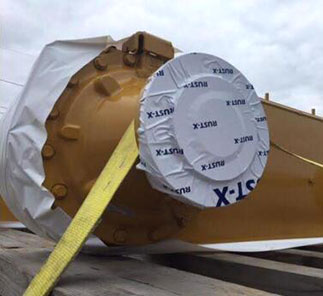 product description:
The RUST-X VCI gas phase rust sticker is the ultimate solution for corrosion and scratch protection in the industry.
The white layer polymer of the sticker is formed by a co-extrusion process, with a black film in the back and a black release base in the back. The adhesive used in the sticker is tack-free and will not leave any residue on the metal surface. In the production process, the sticker is filled with VCI gas phase anti-rust additive to ensure that the product can prevent corrosion during the entire operation.
The sticker has a strong UV maintenance function and can be maintained for 2 to 5 years without being easily broken. The sticker also has excellent puncture resistance, tensile strength and appearance.
Depending on the location of the component and the environmental conditions, the metal can be maintained for up to 5 years from corrosion once the sticker is attached to the metal. The adhesive used in the sticker does not release the metal at all, and the metal appearance is still dry after being torn off.
product advantages:
Anti-corrosion effect can be achieved without using oil
External maintenance of parts
Simple and simple to remove
No sticky residue remains on the metal exterior
Use the best VCI injection skills
Multilayer film low WVTR water vapor transmission rate and low OTR oxygen transmission rate
Does not affect the acidic environment of parts
Excellent dimensional stability during life, no shrinkage
Both planes and surfaces can be used
Outstanding outdoor stability and mobility
There is no residue on the attached surface
Applications:
1. Use cloth or solvent or water spray to clean the parts that need maintenance.
2, tear off the paper on the back of the rust-proof sticker (rolled or die-cut or sheet)
3. Post the VCI rust-proof sticker to ensure there is no air gap between the metal exterior and the rust-proof sticker.
Product packaging: custom, die cut, roll and sheet
Product nature:
Physical property value
Size (inches) 24 inches or 48 inches / piece
Color white
Anti-rust period 2 years
Back stick
Suitable for plastic, glass, metal, electronics
Structure level:
1 layer: white vinyl sticker
2 layers: vci gas phase anti-rust coating + adhesive
3 layers: tearable backing paper
Security Information:
RUST-X products are free of lead (Pb), mercury (Hg), cadmium (Cd), hexavalent chromium (Cr6), polybrominated biphenyl (PBB), or polybrominated according to the provisions listed in Article 4. The re-stricted substance (1) of the RoHS Directive RUST-X also arrives at compatible products for export to the EU.