Rust-x VCI anti-rust oil
contact us
Company Name: Suzhou Yiyang Protective Packaging Materials Co., Ltd. Tel: 0512-57562239
Mobile number: 13962612239
Contact: Liu Xiaodong
Email: 13962612239@163.com
Company website: http://www.yyfhbz.vip.yiqibao.com
Address: Room 1038, Hall 6, Zhengtailong International Equipment Purchasing Center, No. 1288 Chengbei Middle Road, Yushan Town, Kunshan City
Rust-x VCI anti-rust oil
Home
> Rust-x VCI anti-rust oil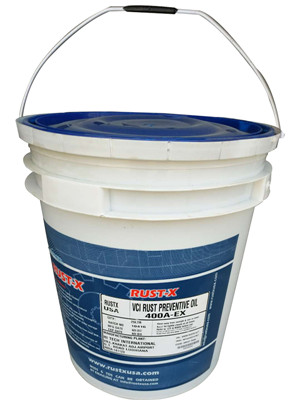 product description:
Metal equipment and its parts are prone to rust when exported or stored. In this case, special anti-rust packaging is required in combination with high-efficiency anti-rust oil products to achieve the desired anti-rust effect. Rust-x VCI anti-rust oil contains chemicals that are more useful, faster and more sustainable in maintaining metal equipment and its components in harsh environments such as ocean transportation or long-term storage.
Rust-x VCI anti-rust oil is rich in VCI gas phase anti-rust chemicals. Its working principle is to touch the rust-proof and non-touch rust-proof two-layer maintenance parts.
This product has a high flash point and excellent dewatering properties, and can be used to maintain cold-rolled steel, engine parts and large equipment for indoor open storage. The VCI gas phase rust preventive effect of rust preventive oil makes it suitable for spraying in hollow equipment such as boilers, heat exchangers, nuclear reactors/atom furnaces, storage tanks and pipelines. Part of the VCI gas phase rust-proof molecules transpire to the outer surface of the straight oil spray, which is difficult to reach, and protects the equipment from corrosion.
All RUST-X rust preventive oils are free of bismuth and heavy metals.
Suitable for: processing steel parts, castings, forgings, cold rolled sheets, bearings, gears, transmission parts, axles, processing equipment, flanges and valves.
feature of product:
★Slight lubricant film
★ Covered well due to low viscosity, high floatability and high permeability
★Thin film is used less
★Prolonged anti-corrosion
★ Good maintenance in acidic and salty environments
★ Suitable for coating production line
How to use:
Immersion is the best way to form a lubricating layer on the exterior of the part. Other methods such as fog spraying, electrostatic spraying, brushing, and active conveyor spraying can also be used. Pay attention to the appearance of the parts and thoroughly apply anti-rust oil.